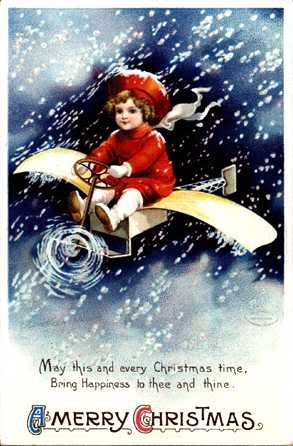 I realize it isn't Christmas, but this picture of a child flying an airplane seems fitting when speaking of my child, a boy to me, yet man enough to learn to be a pilot.
When cleaning out a book case last night, I came across
The Young Poets Collection,
a book in which my son has a poem. It was written when he was ten years old:
It's Me
Around the corner what I see
someone who looks just like me
This guys hair was dirty blond,
his eyes were greenish brown,
He wasn't one bit overweight,
his head was slightly round
Then I ran to tell my mom
about the mirror I had found.
Sniff, sniff