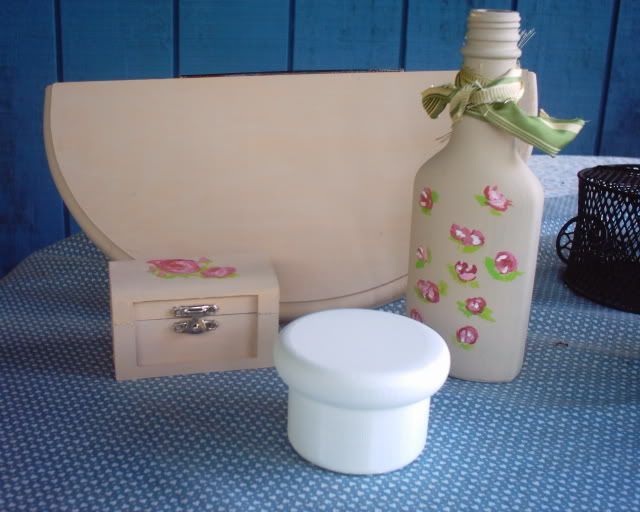 Shelf, two little boxes I bought the other day and a Heinz 57 steak sauce bottle I practiced on.
Stool
Close-up of the box.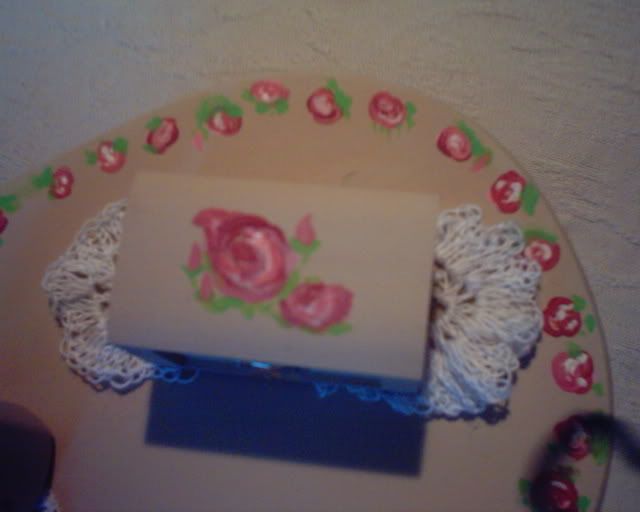 The box on two little doilies I crocheted, sitting on the little bench.
The main color is "toile", a cream color, with the obvious exception of the little round box. I painted it white. The shelf is painted but it barely looks it in the photos. It matches the stool. I plan to put them together somewhere and I thought flowers on the shelf would be overkill so I just left it plain.
I also planted some squash, pumpkin and some flowers (zinnias, marigolds and straw flowers..everlastings?) in my box today. Well, the zinnias I planted on either side of my bench. All seeds, so I will have to be very patient and a good waterer.
Deb, I tried out my claw today. I wouldn't want to have to till a field with it, but it worked great for the little jobs I need. I was wrong about the energy needed, though. Whew. And I did it all in this dress. It's the one I did the little embroidered flower on last week.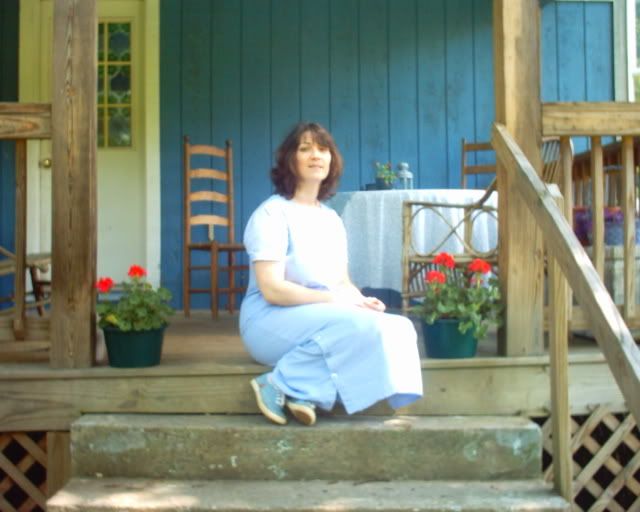 Now I need to check supper. Tim will probably be home soon and he won't want burnt chicken. :)