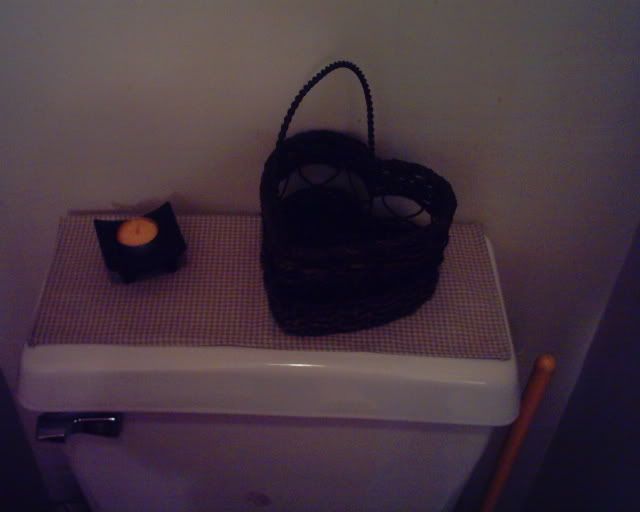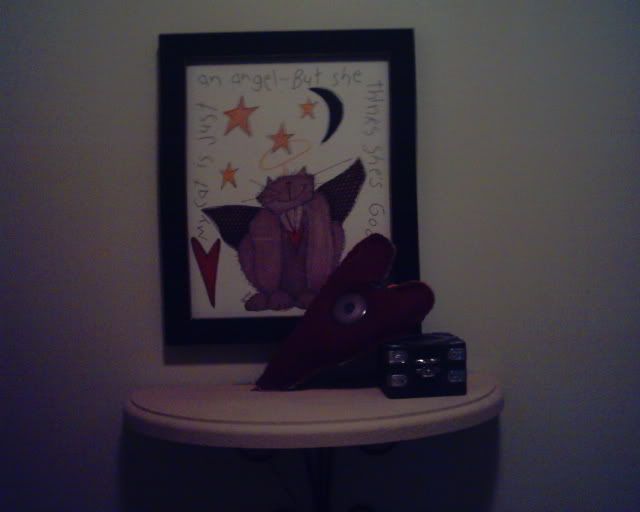 I sewed a cloth for the toilet tank and went around the house gathering things with which to decorate. I love "home shopping." I think we should have a blogring called HSN..home shopping network...for us thrify types. I bought the cat angel picture at that church yard sale a few weeks ago. The little black box..hmm..I honestly can't remember...probably the dollar store and it has little post-it love notes from Tim and the kids that I've saved. It was on a high shelf in my bedroom unappreciated. The hearts are made of felt. I made them a few months ago and had them hanging in different places. They seemed to go well with the picture. The shelf is the one I painted a couple of weekends ago.
I don't know if you can make this out (my batteries are giving out). I'm not quite sure what it is meant to be; perhaps a planter. It's been sitting in my dining room as a decoration (because everything green went in my dining room lol)and today I moved it to the bathroom and put the extra toilet paper rolls in it. A perfect fit. The cool thing about this little container is that I bought it at a moving sale; the moving sale at this house the day I found out the house was for sale. Beside it is a star shaped magazine holder that I bought at the thrift store. I was going to paint it, but the gold star matches the gold stars in the cat picture.
The basket on the toilet tank was outside in storage. Last year I kept a plant in it. I had put it in a wicker trunk on the front porch. I cleaned it up and sat it in the sun for a while this morning and it's good as new.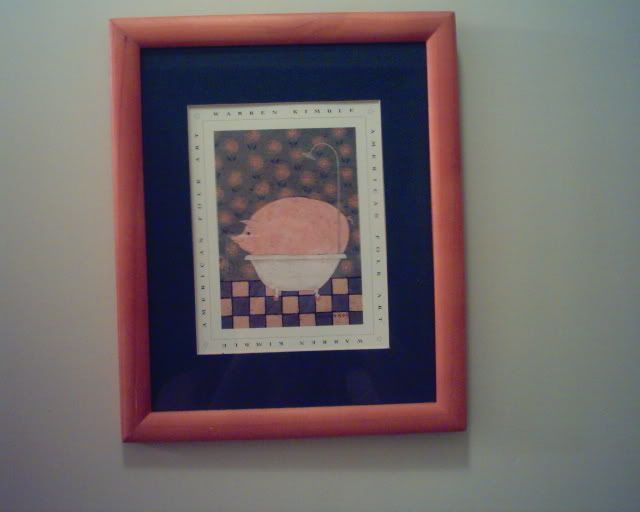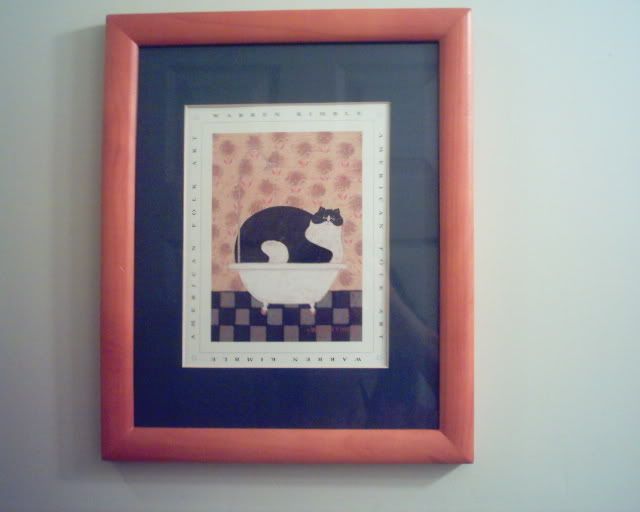 These were two prints I bought from Avon at a discount when I worked for them. :) I love Kimble's stuff.
I've done a few other things this morning but I'm sure you agree that I've put up enough pics. Enough already, right? :)
Have a great day!