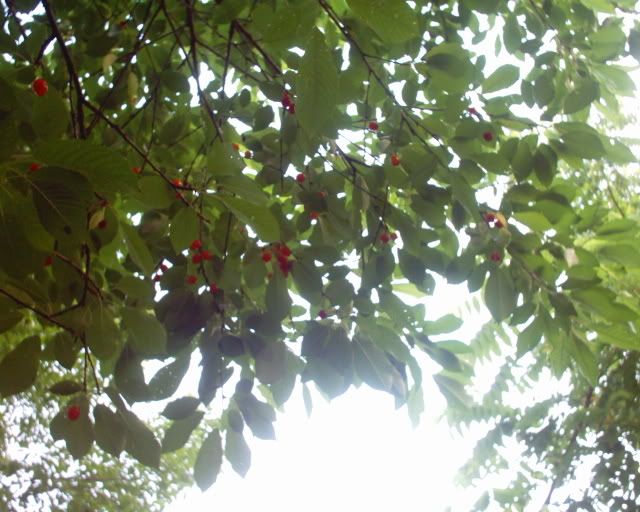 I planted my herbs this evening.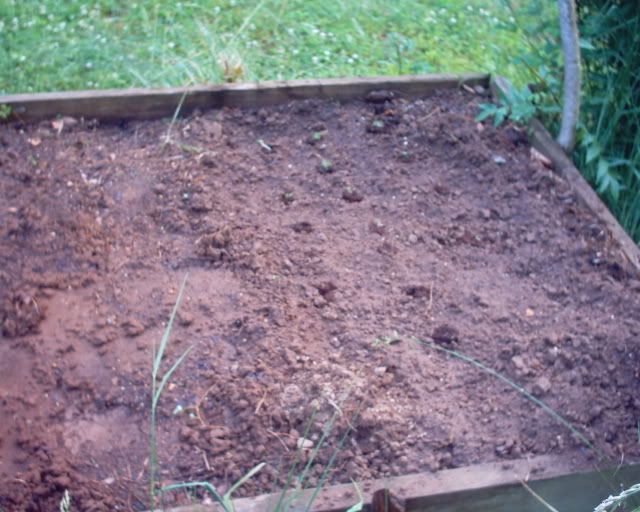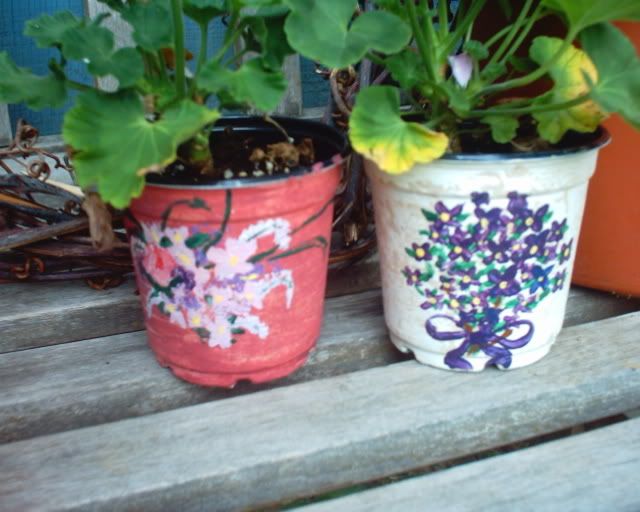 These are plastic flower pots that some pansies or something came in. They were black with writing on them. I painted them.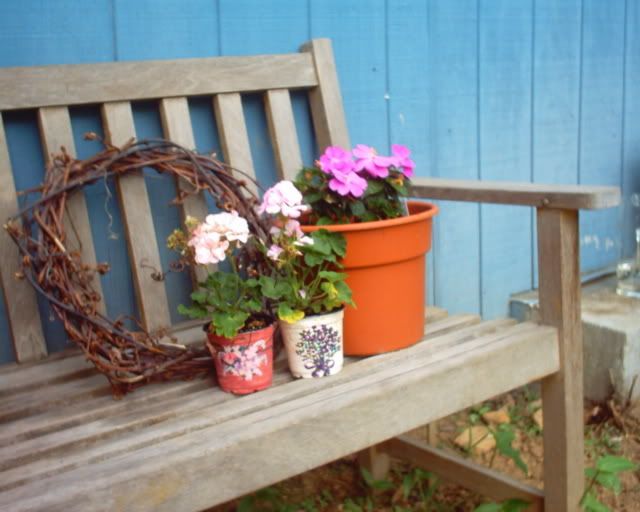 Some general pictures of the little garden since I've added a few things.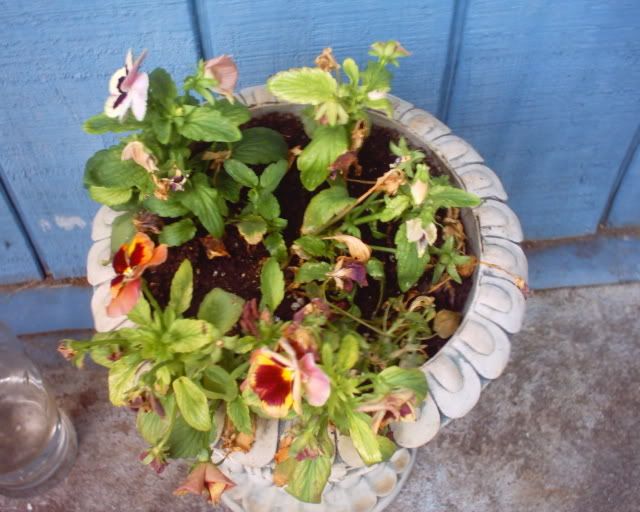 I took a picture to show how wilted my poor pansies are. It was very warm here today. They actually look pretty good in the picture.