Today I just puttered around the house. I organized the kitchen a bit, putting away appliances that I don't use every day. Last night I decided to stop carrying the sewing machine from the bedroom closet every time I want to use it. As Tim suggested earlier, I'm keeping it in the dining room. It fits perfectly under the little sewing machine table. I put a pretty linen over it.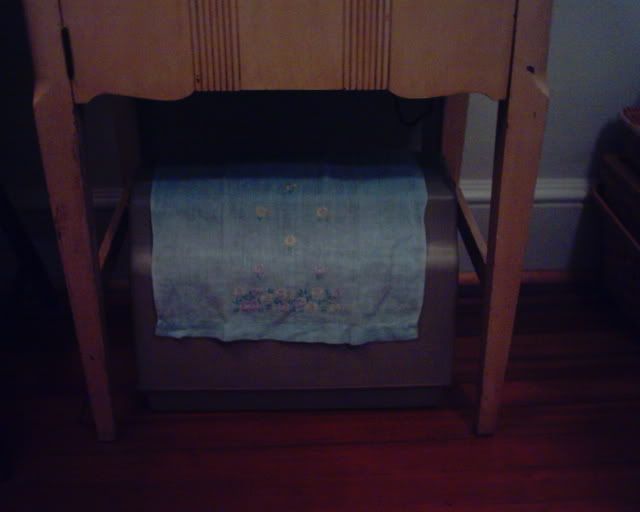 I also have my baskets with supplies in them stacked in the dining room. The middle basket is one I picked up at Goodwill for $2 the other day. I noticed it because I had just seen one at
Homespun Living
In fact, I got the idea of using the linen there also. She is full of beautiful ideas.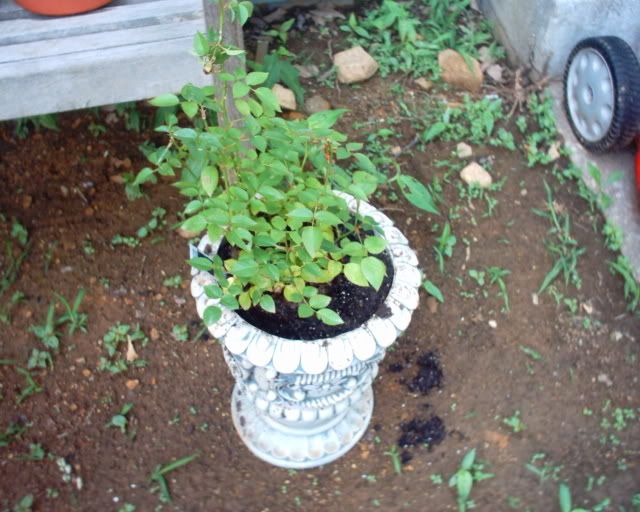 I repotted my miniature rose today. It hasn't been doing well.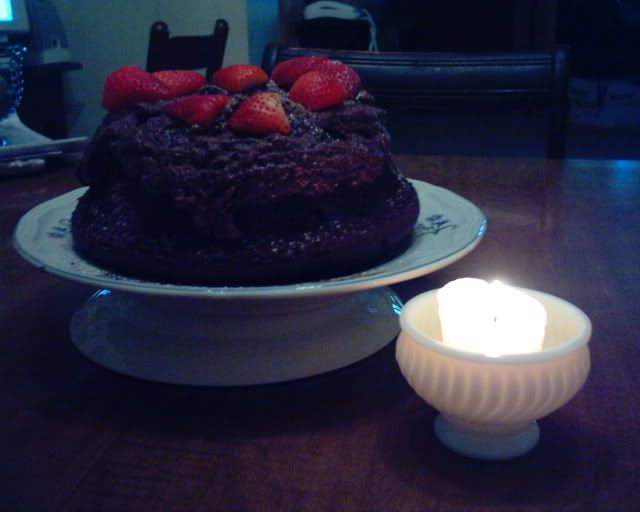 And finally, I baked this cake. I don't have a cake plate yet, so I made one by putting one of my favorite dinner plates on top of an upside down bowl.
I hope everyone had a relaxing Sunday.