Alyssum I added to the container with the miniature rose.
Are these dandelions that I am so lovingly fertilizing? Tell me. I can take it.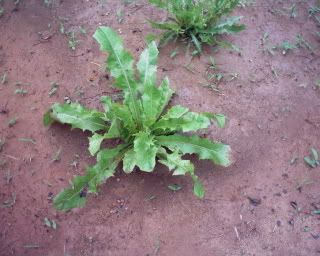 Look how big the tomatoes (is there an "e"? Dan Quayle has ruined me forever) and squash are getting.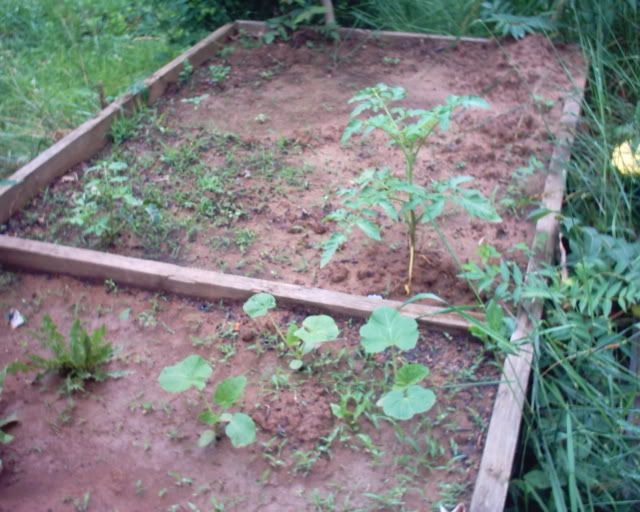 Blue dayflower that was growing in one small spot last year. I mentioned that I'd like it to go around the inside corner of the house and Tim made it happen. They are finally blooming this year. We couldn't wait to see if they would.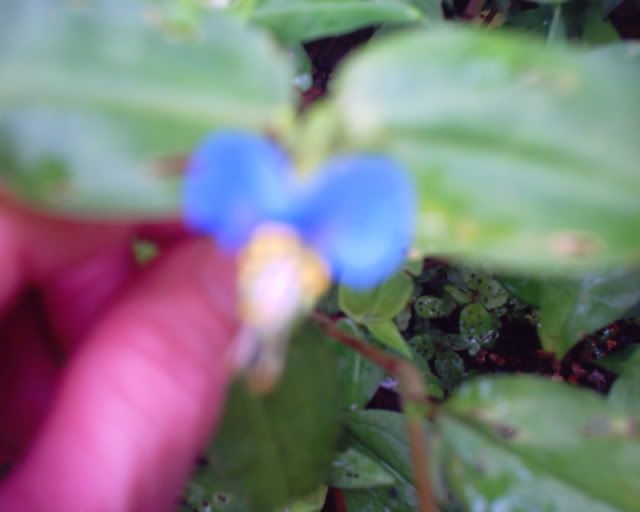 Yucca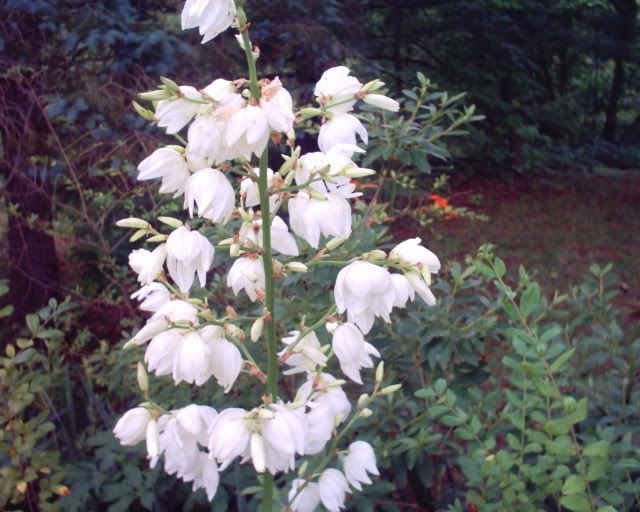 Red Clover, I think.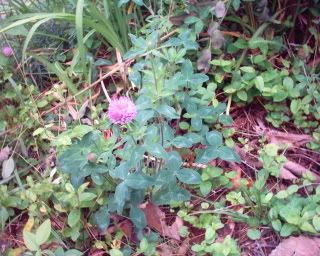 Daisies and Wild pinks that were growing wild in my yard. I like the way they arranged themselves. I transplanted these "weeds" to my garden last year. I blogged about it at
Messy Musings