In the afternoons, the sun comes streaming through this window just before it goes behind the mountain. It's target? The television. It is as if the tv is not even on and this does not go over well with those trying to watch something. Last night, this was DH's answer.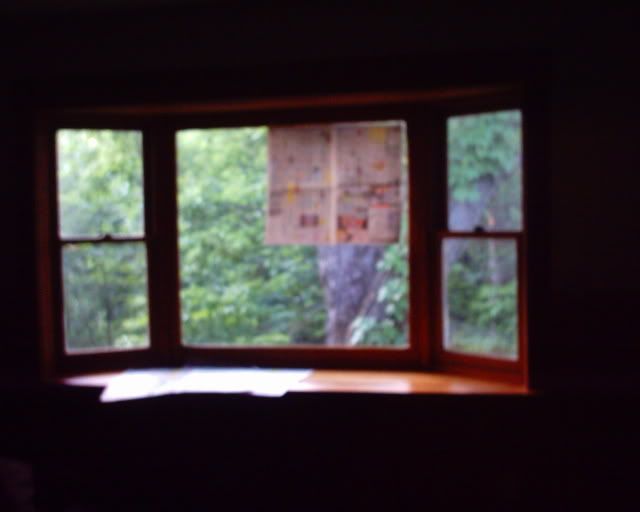 Can you see the urgency here? There are no curtains in this window because I love the light offered the room without them and I like the look of the window itself. I could never figure out a way of making a window treatment that worked without detracting from either the light or the window.
Maybe you have some ideas? Help. Quick!