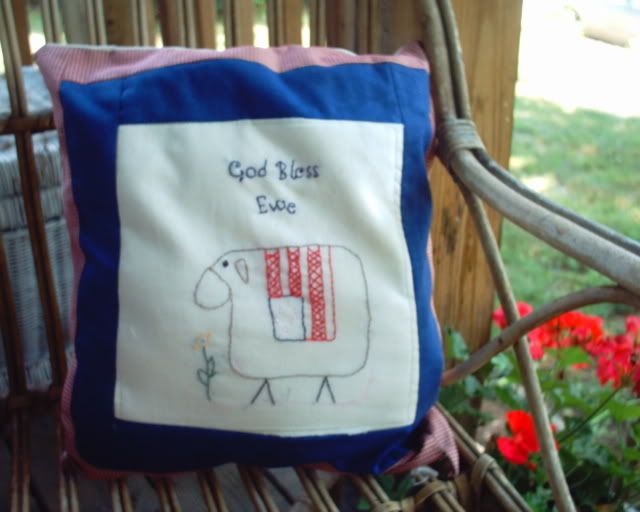 It isn't quite finished. I didn't have enough stuffing. I enjoyed stitching this. I got the pattern from
Primitive Blessings
. Look under Free Patterns.
I want to do more of these now. I have a better idea of how to trace them and of what I need to do to hide the stitches underneath. lol I'm hoping the line at the bottom that I decided not to stitch will wash out. Otherwise, I'm tickled with it.
Fabrics and colors are so interesting. I put the check beside the stitching last night trying to decide how I would finish it today. It didn't look right beside the bright red stripes of the flag. I found the blue (boy, I bought that material years ago and it sure has gone a long way)and put that on it today. Then I picked up the check again and with the blue separating them, it looked fine. I love that!
Ok, I'm off to look for something else to do to get out of working. hehe