Mrs. B
shared one of the things she sees as she wakes up.
Hulda
did this a while back, too. I decided to get in on the fun this afternoon. The sun is shining nice and bright in our room and I also finally thought to put another bulb in the overhead light (duh, I know) so I could finally get some pics.
This is the table beside my bed. It holds baskets of yarn so is useful and decorative. I have a little vase of daisies sitting there. The pics overhead are of all our children and grands. It's nice to see his and mine together and I think it's good for them to see them. Oh, and the lighthouse picture is one my younger son drew when he was in 5th grade.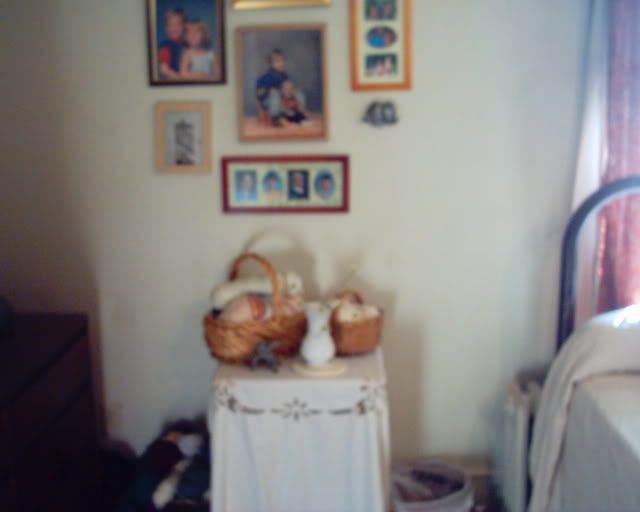 This is my dresser. It houses our t.v. and some trinkets..and the alarm clock so I have to get up to hit the snooze. :) Over the tv is a Kokopelli that Caleb made in welding class and some more photos.
..so this is what I see first thing in the morning. What do you see?
I'm sorry. I see the pictures are rather blurry. As you can see by the shadows, the light was pretty bright so it must be my batteries. LOL It's always something. :)