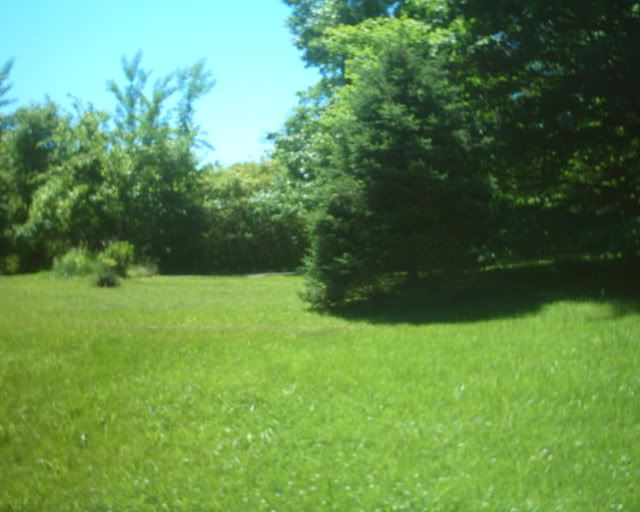 This is what I've finished.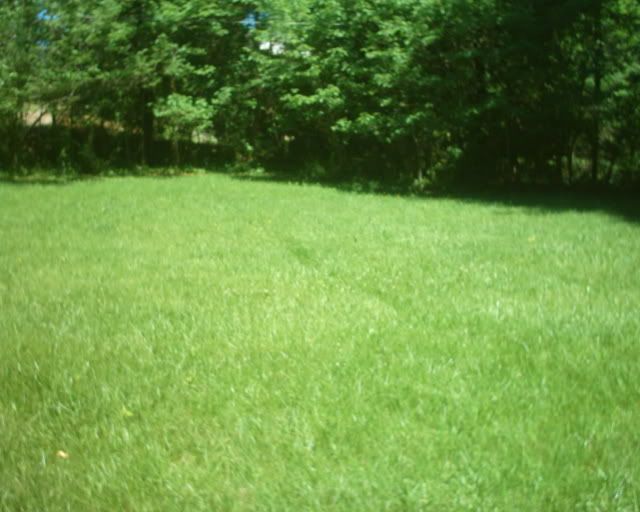 This is what I have left.
This is the field. There is a lawn near the house also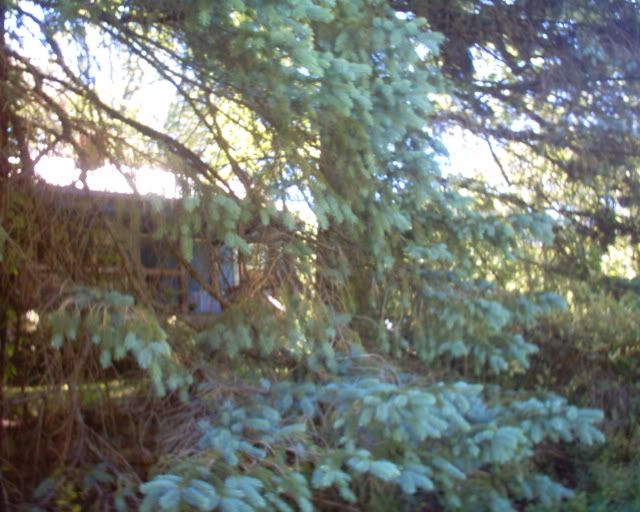 (you can sort of see it in this picture, through the pines from the field) that I have finished and the hill in the back that Tim did yesterday.
We did it with the new lawn mower he bought for me yesterday.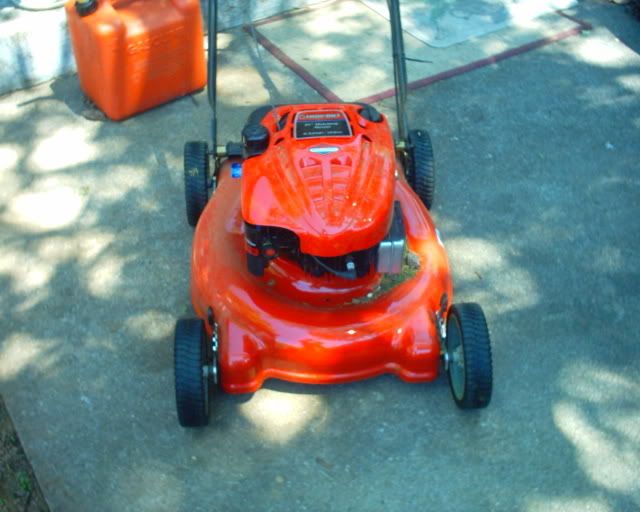 I have to buy more gas. I'm all out with half the field to go. :)
I took more pictures of some of the wild stuff growing around our property. I'll show them later if anyone is interested.