Just a few things that are growing around my house.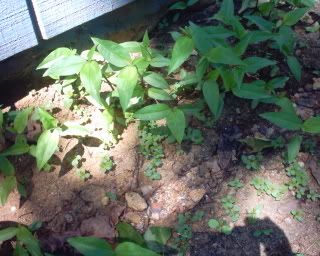 Blue dayflowers (wildflowers) that hubby transplanted for me last year. (not blooming yet)
I misplaced the name of this plant. One of these days I'll remember what it is. I planted it last year and it came back like gangbusters this year; almost twice as big already! I love perennials.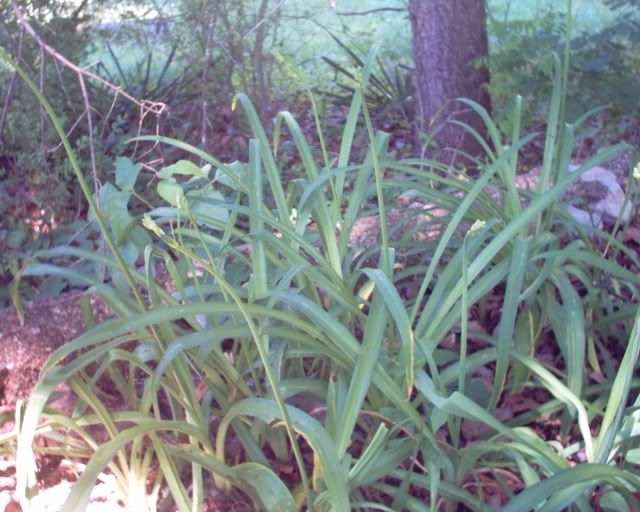 Tiger lilies.
A Hosta Lily I planted last year. I was happy to see it and it's much bigger and healthier; now to see if it blooms. :)
Standing under my living room window looking down through the woods.
I envision this clearing with chairs; a lovely shaded place to relax.
Honeysuckle. I can't help myself. I love it so much it's just taking over.
I'm not sure what these little white flowers are but they smell wonderful. We have a lot of berry bushes scattered around, too.
I would love to know how this place looked when it was newly built and planted. I find daffodils in little corners and even Irises this year. Birds don't drop bulbs. hehe They had to have been planted there. I'm sure this house, having been built in 1910, has many lovely stories. A lady down the road once lived here and says she has pictures from her days here. I hope to see them one day.