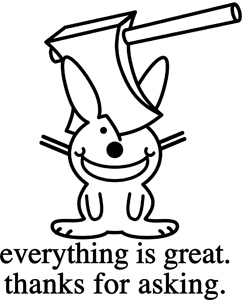 Ok. It's not quite that bad. :)
But I have major butterflies in my stomach.
In 4 hours, a number of wonderful women will be coming to my apartment for SoulCollage.
I know it will be great.
It's been my dream, right?
And now here it is.
I can't wait to share with you when it is over.
I should mop the floor, but I'm not going to.
We'll consider it a lesson in wabi-sabi.
(ETA: I failed wabi-sabi. I mopped.)
I'm going to burn incense and candles and play nice music.
I'm not going to take myself too seriously.
I'm just going to experience this step in my journey.
And be a witness to this step in theirs.
I have taken your comments to heart.
The ones about being myself and just talking to them as I talk to you.
You have brought me much comfort and strength.
Thank you for that.