Tim surprised me by asking me to lunch today. Our favorite Indian place, Swagats, was closed so we walked around downtown a bit. There was a car show going on which was fun to look at. These sunflowers were the first thing we saw on the market after we parked.

We ate at the Center in the Square which has just about any kind of food you could want. We had Cuban pressed sandwiches.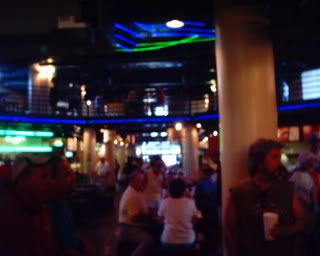 This is the back of my honey..paying for our food. It was yummy.
It was very hot out today but I enjoyed milling around with other folks for a bit.