I don't exactly have this crocheting-in-a-circle thing down yet but I've been seeing these covers both online and in books I browsed at Barnes&Noble, so I made one last night. I think they're so neat and even though mine is a little crooked..ok..a lot crooked, I still like it. It's like me...kinda poorly shaped but it keeps the bugs out of things. hmmmm. I'll have to work on that.
I was dropping the boys off at their Dad's house for the day yesterday and down the street sat this cute little table. I scooped it right up. Now...any suggestions as to how I should use it? My first thought was
garden
because I've been on the lookout for things that flowers could grow up and through.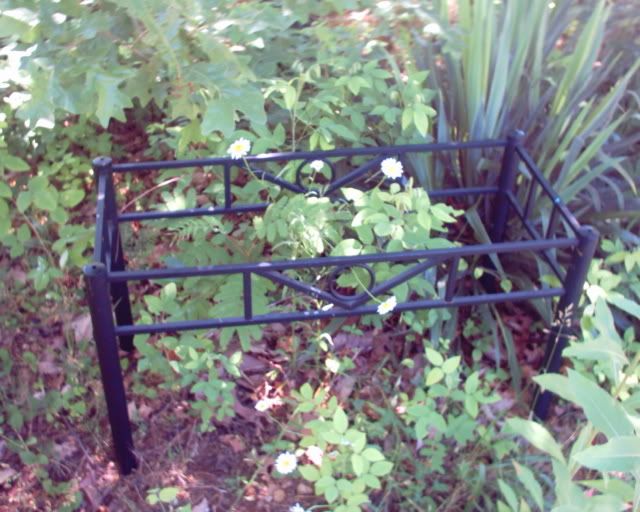 And finally, a moment of silence please. (60, 59, 58....)
Last year this Rhodedendron bloomed so beautifully but I think I let the honeysuckle choke it out. It smells so good when you sit on the front porch that I left it this year. I wasn't thinking. :( Goodbye Rhodedendron...you served us well.