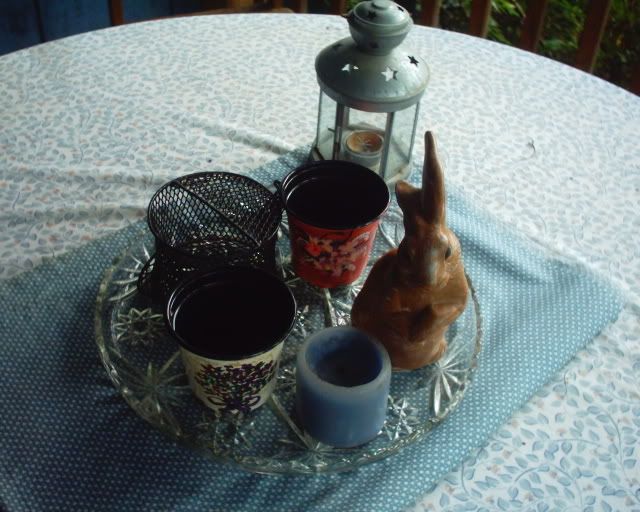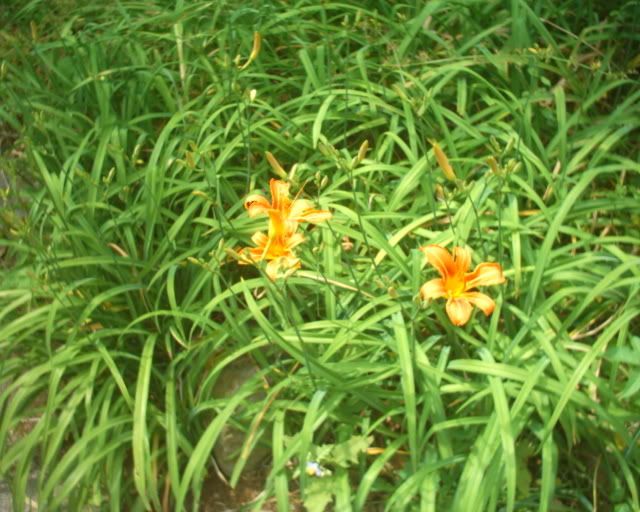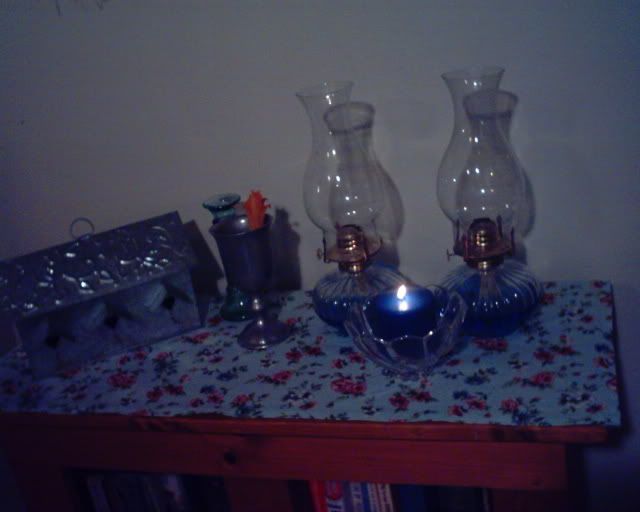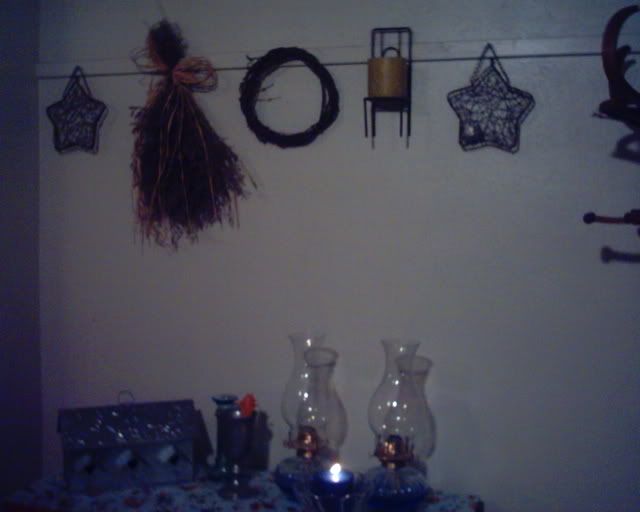 I made a cloth for a bookcase that sits beside the front door. I also pulled in a few different things from around the house to freshen it up. I had had the same old things sitting there for far too long. I had a tiger daylily that looked so pretty but being a daylily, it had closed by the time I took the picture.
My daylilies started blooming yesterday! You know the first year we lived here I mowed them, not realizing what they were. Last year I decided to let the weeds grow and see what I had. To my surprise I had these beautiful orange blooms.
I did a good bit of sewing today. Tim was out of town and I took full advantage of the quiet time and ability to go from sewing machine to ironing board to fabric stash without getting in someone's way. :)
I hope everyone had a wonderful day. Deb...lots of prayers and love going your way! Micah and Elizabeth~~~~~Congratulations!!!